Our regular monthly Microsoft Teams update for the month of June. This month's release includes updates to mobile, the latest devices certified for Teams, approvals functionality, transcriptions and much more.
Meetings
Multi-language meeting invite control
The multi-language Teams meeting invite control enables administrators to display the join information in meeting invitations in up to two languages across all email platforms. With this feature, you can customise meeting invites to include the most appropriate languages for the audience. Administrators can apply a new policy in the admin portal by enabling the "Meeting Invite Languages" parameter in the "CsTeamsMeetingPolicy" at the user or group level, or for the entire organisation.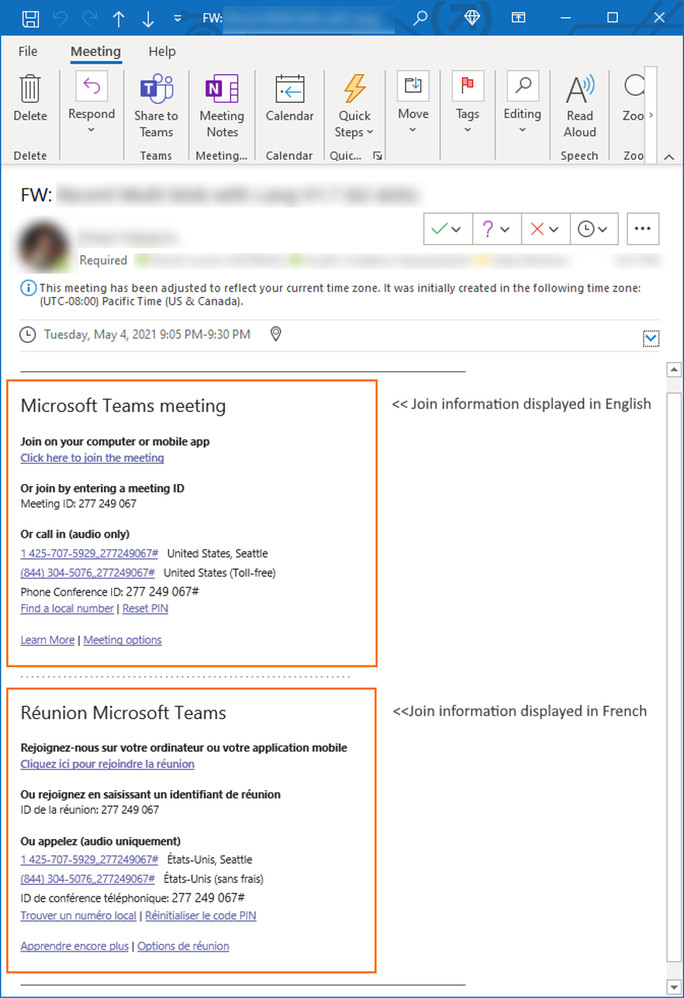 Multitasking panel for meetings on iPad
iPad users will have a newly updated Teams mobile meeting experience via a multitasking panel. Users will see a collapsible right panel during meetings, which enables enhanced experiences such as chat alongside the ongoing meeting, faster attendee views, and more.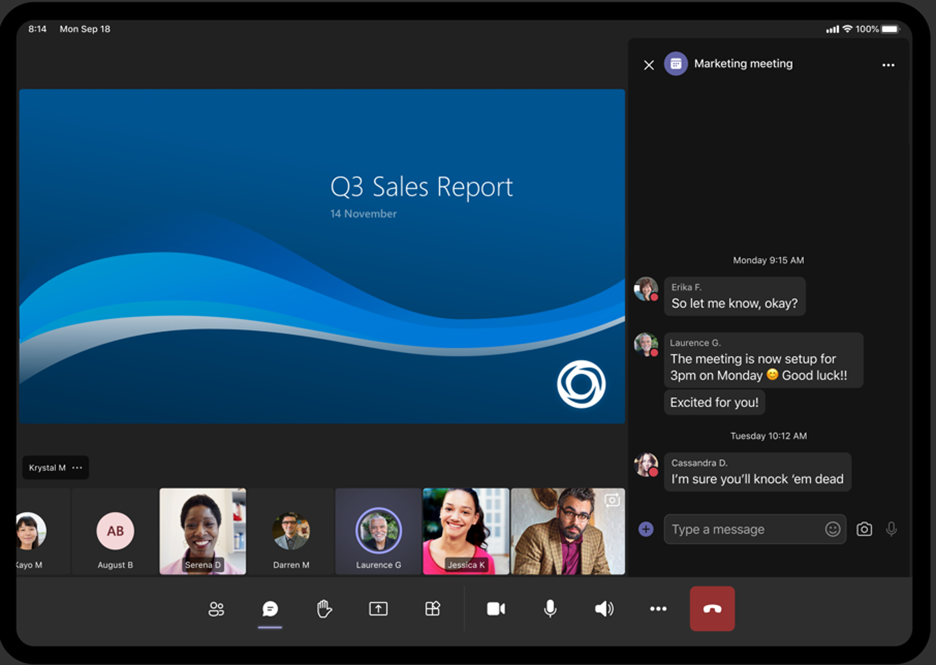 Meeting Chat Bubbles on iOS and Android
Chat bubbles are now available for iOS and Android phone users. When chat bubbles are enabled, chat messages appear on the mobile screen where you can preview the two most recent messages. You no longer need to manually open the chat window within a meeting to see what participants are typing. You can temporarily turn them off in the current meeting by tapping on the snooze icon. Alternatively, you can also turn them off permanently by tapping on "Don't show chat bubbles" on the More Actions (…) menu.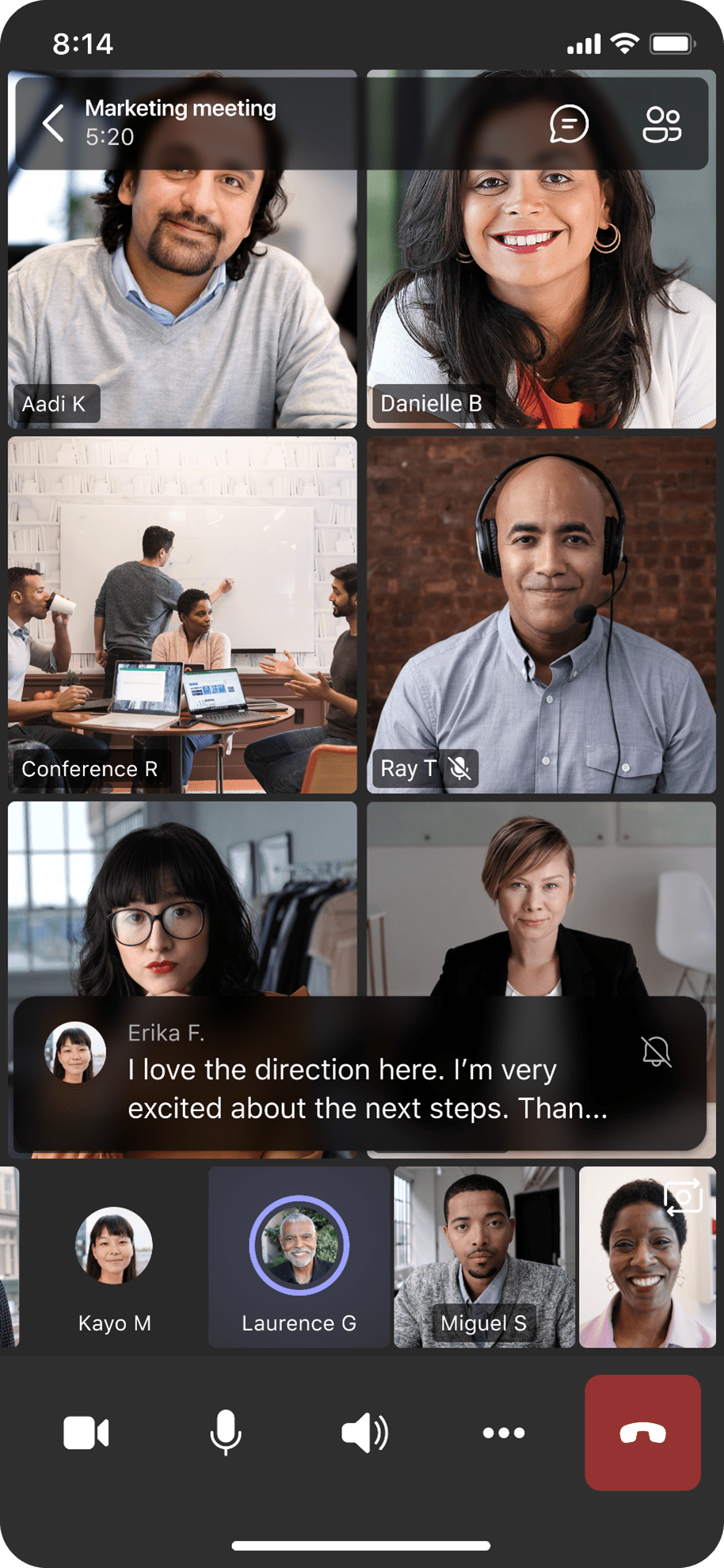 Co-organiser Meeting Role
Organisers can share control by assigning the new "co-organiser" role to up to 10 meeting attendees. Co-organisers have most of the same capabilities as the organiser, including management of Meeting Options. The limitations of the co-organiser role include; an inability to create and manage breakout rooms, manage meeting recordings, and view or download attendance reports. Organisers can add co-organisers through Meeting Options. Users must be within the same tenant to be eligible for the co-organiser role.
Disable chat write access for anonymous or unauthenticated users
IT administrators can now disable chat write access for non-federated users and unauthenticated users who join Teams meetings through a shared link. This provides an added layer of security, especially in the financial sector where chat messages can be used as part of a data security breach. You can disable the chat write access via PowerShell using syntax [-MeetingChatEnabledType = Enabled, Disabled, or EnabledExceptAnonymous]. You can also do this through the admin portal under Chat in Meetings policy > Turn it on for everyone but anonymous users. This setting can be applied to a subset or all tenant users. Once this is set by an IT administrator, a meeting organiser cannot override this setting through meeting options. Learn more.
Integrated CART captioning in meetings on Web Browser
Web users can view captions coming from a CART (Communication Access Realtime Translation) provider within the Microsoft Teams meeting window instead of a secondary window. Users can follow along with what is being said without having to choose between the captions and presentation. Meeting organisers and participants can enable CART captions from their meeting options. Learn more.
Live Captions and transcriptions for Teams meetings on Web
Real-time captioning and transcription are now available for web users in Teams meetings in 27 spoken languages. To enable, click on the More Actions menu […] and select Turn on live captions and/or Start transcription. Web users can then see who is speaking along with what's being said during and after the meeting, making meetings more inclusive and easier to follow. 
Usability improvements to notifications in meetings for Android Users
A notification drawer has now been added, which users will see at the top of their screen for in-meeting system messages. Users can preview, collapse, and clear all notifications with just one tap using the Clear All button. This helps reduce distracting clutter on your mobile device while you're in a meeting.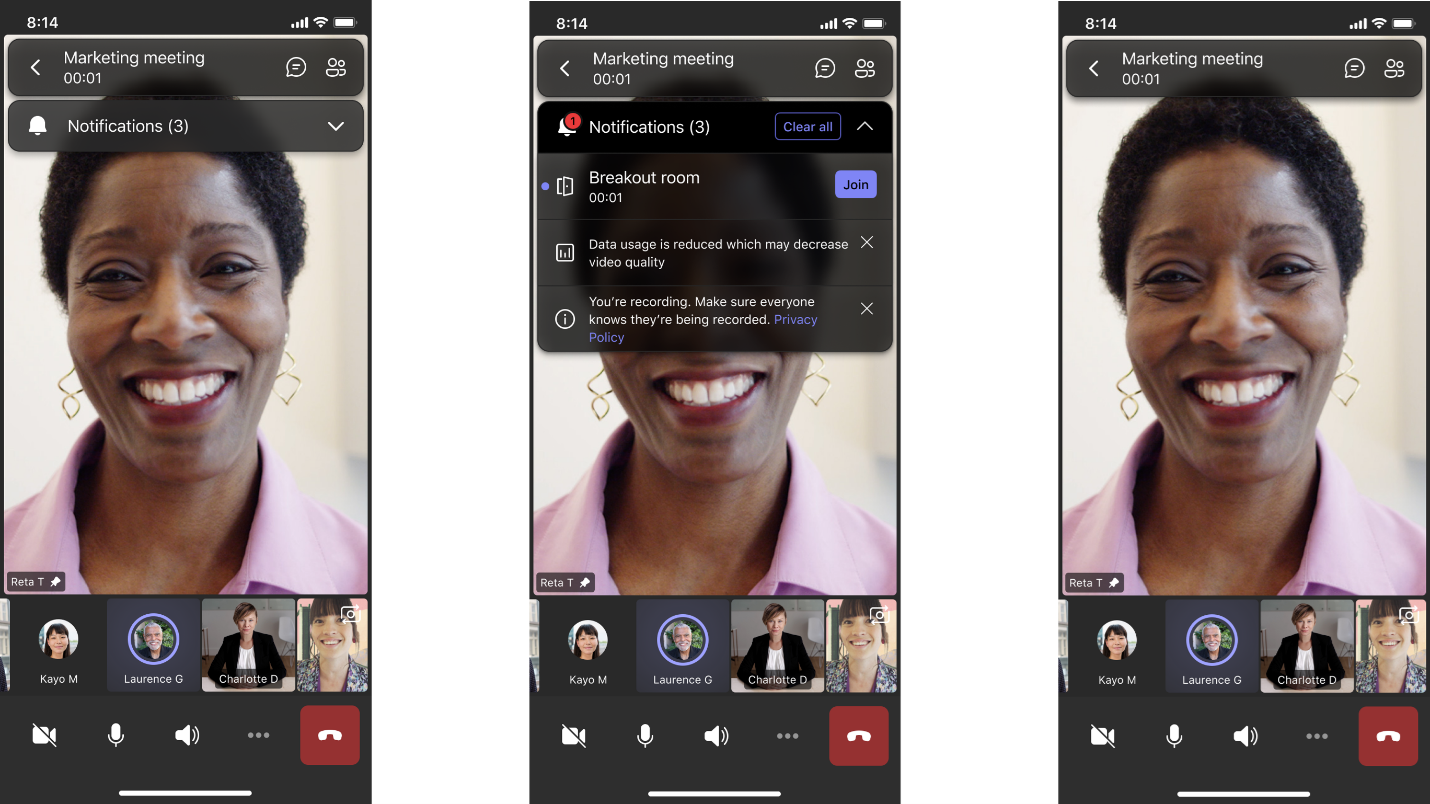 Support of Transcription for Teams on VDI for Azure Virtual Desktop
Transcription is now available on VDI (Virtual Desktop Infrastructure) for Azure Virtual Desktop users. Live transcription allows you to follow conversations alongside the meeting video or audio in real-time, promoting inclusivity for participants who are deaf/hard of hearing or have different levels of language proficiency. After a meeting, the transcript file is automatically saved in the chat tab for that meeting. Attendees who joined late or missed the meeting can easily catch up by reading what was discussed and searching the transcript by the speaker.
Give and Take Control for Teams on VDI for VMware and Azure Window Desktop
Give and Take Control for Microsoft Teams is now available on VDI (Virtual Desktop Infrastructure) for VMware and Azure Window Desktop. Give and Take Control allows a meeting participant to control the presenter's shared content during screen-sharing. A presenter can give control of the shared content to another meeting attendee to take actions such as present or edit files. Both the presenter and the meeting participant will have control of the sharing but the presenter can take back control at any time.

A meeting participant can also request control while another participant is sharing content. The participant sharing content can approve or deny the request. When the requester has control, they can make selections, edit, and make other modifications to the shared screen. Learn more about "Give and Take Control".
Calling
Dynamic caller ID for call queue agents
Call queue agents are now able to place calls from the Calls app using a call queue phone number as their caller ID. This ensures the call is properly identified by the recipient and that the call back number is the call queue number rather than the caller's personal line.
Devices & Teams Meeting Rooms
Teams Button "long press" to Raise Hand during a meeting
A new Teams button feature is available on all Teams-certified devices with the Teams button. Users can now invoke the Raise Hand feature during a meeting by pressing and holding the Teams button on their certified device.
Yealink MeetingBoard 65"
The Yealink MeetingBoard 65" collaboration display is now certified for Microsoft Teams Rooms. It effectively facilitates digital collaboration by combining everything in the room, from the computing unit to a wide 65-inch touchscreen display, 4K camera, microphones arrays, speakers, and built-in Teams Rooms on Android. By simply connecting the power cable, users can quickly and easily enjoy video conferencing and whiteboard collaborating, with remote integrated management capabilities for those working from home or off-site. Learn more.
Poly Studio R30
The Poly Studio R30 USB video bar is certified for Microsoft Teams Rooms on Windows for focus and small meeting rooms. The R30 includes Poly DirectorAI technology which offers a dynamic camera experience that keeps everyone in the frame at all times. It benefits from rich audio that filters out background noise so each participant is heard clearly. Learn more.
Poly Studio P21
The Poly Studio P21 personal meeting display is now certified for Microsoft Teams. The Poly Studio P21 features an enterprise-grade display dedicated to Teams meetings, with a 1080p webcam, stereo speakers, and a microphone all built into one device that connects to a PC via USB cable. Additional functionalities include touch-control ambient lighting, a built-in wireless charging pad, a touch control bar, and the Teams button for answering or ending calls. Learn more.

Yealink UH38 Series
The Yealink UH38 USB Wired Headset Series is now certified for Microsoft Teams, providing an immersive audio and voice experience tailored for all office users and remote workers. With its innovative design, the UH38 features call and music audio with dual-microphone noise cancellation and Acoustic Shield Technology, which provides users with a high-quality call experience. The headset supports USB and Bluetooth dual connections, allowing users to manage two call devices simultaneously to improve call processing efficiency. Learn more.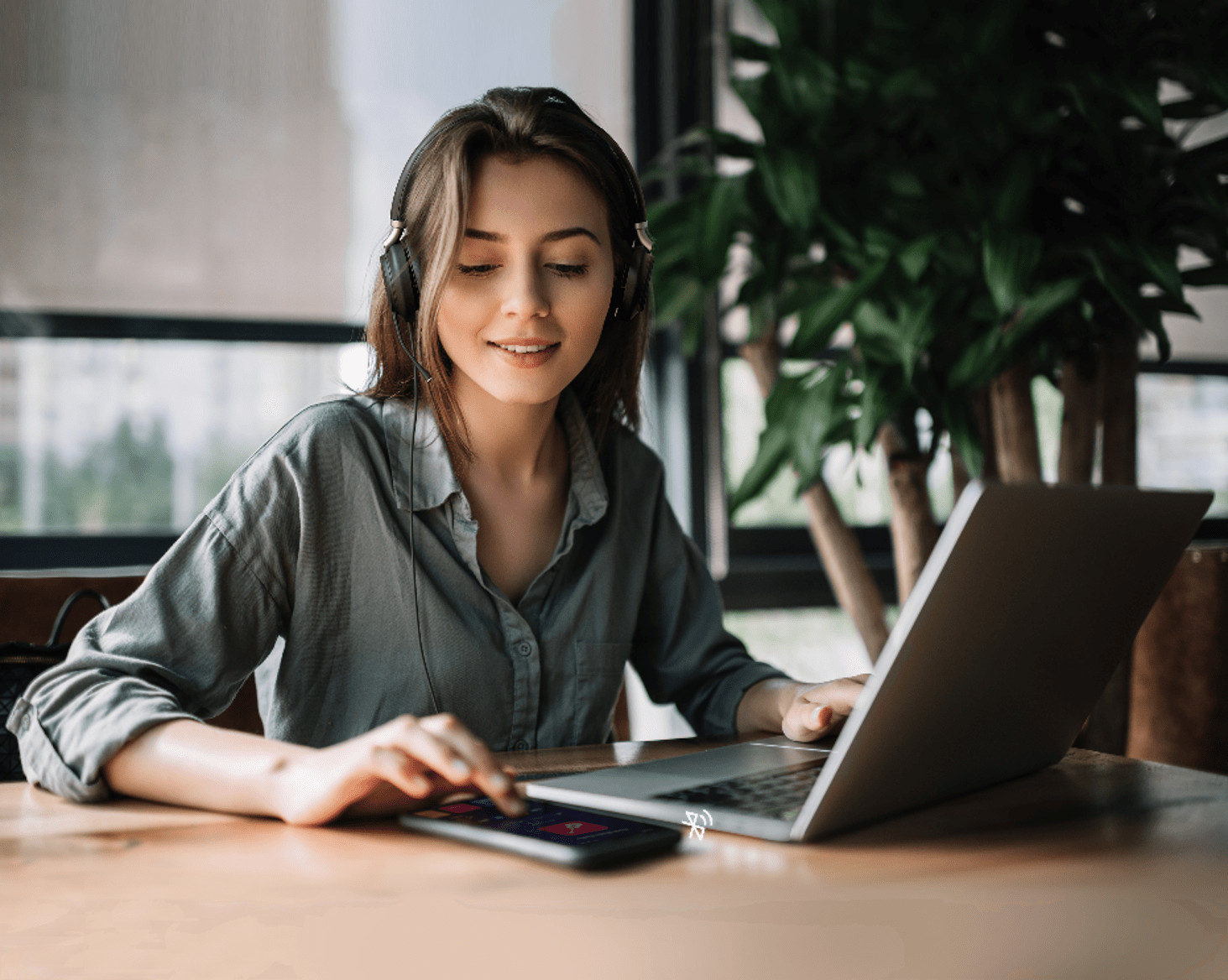 Yealink BH72 Bluetooth Wireless Headset
Yealink BH72 Bluetooth Wireless Headset is now certified for Microsoft Teams. A new standard headset with a highly compact design and cutting-edge voice technologies suited for hybrid workers, the BH72 offers high-def audio quality, a retractable hidden microphone arm, and Yealink Acoustic Shield Technology. Additionally, the headset offers optional wireless charging and a multi-functional wireless charging stand. With the BH72, users can show up to their Teams meetings in style and feel comfortable taking calls amid any potential ambient noise due to its high-quality audio and music playback experience. Learn more.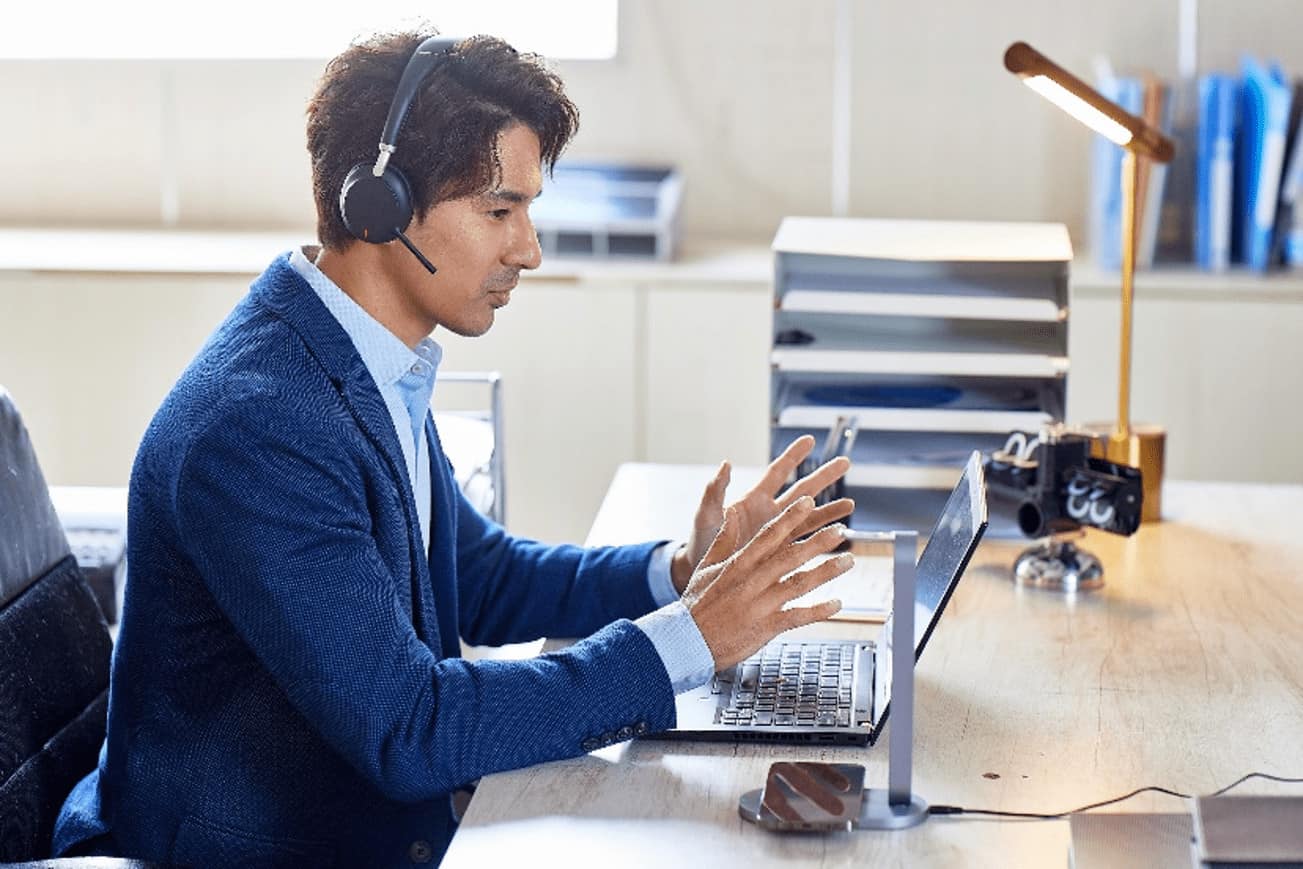 Chat & Collaboration
Microsoft Teams chat embedded within Dynamics 365
Dynamics 365 and Microsoft Teams work together to keep everyone engaged through a comprehensive suite of productivity tools. By embedding Teams chat within Dynamics 365, Teams users can now seamlessly exchange ideas and collaborate directly and in context right in the workflow. You'll be able to link existing or new chats to your Dynamics 365 records, such as sales opportunities and service cases, for convenient access for all participants.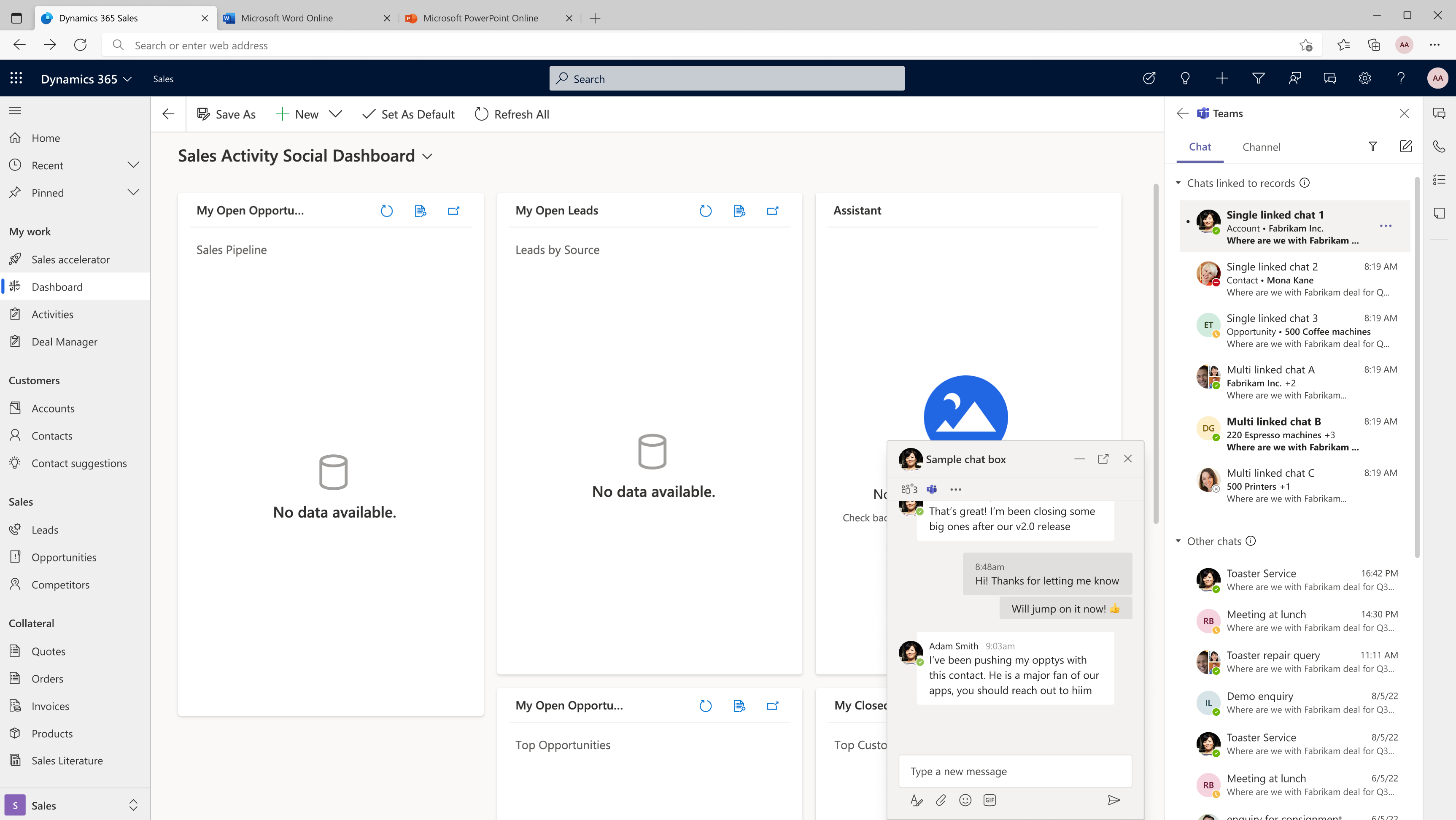 E-signature approvals on mobile – view and take action
Users can now easily action e-signature approval requests from any mobile device. As a recipient users can view or review them, as a creator they can edit or cancel them.
E-sign approvals embedded within Team Approvals for a streamlined experience
Users can now easily create, view, review and e-signature approval requests that require a signature right from within Teams. This update removes the need for users to log into each e-sign provider website. The login process has also been improved with users only needing to login every 30 days. Learn more.
DocuSign e-signature approvals in chats & channels
Users can now create DocuSign e-signature requests directly from the compose extension within a chat or a channel maintaining the context for the request. When users review the request, any updates will be shown in the adaptive card in the chat or channel allowing users to respond faster as they understand the context of the request.
Open and edit PDF files in Teams
You can now view and edit Adobe Acrobat PDF files right in Teams, removing the need to open another window and disrupt your workflow. This setting is in private preview and IT administrators can set Adobe as a default setting through the Teams admin centre. Learn more.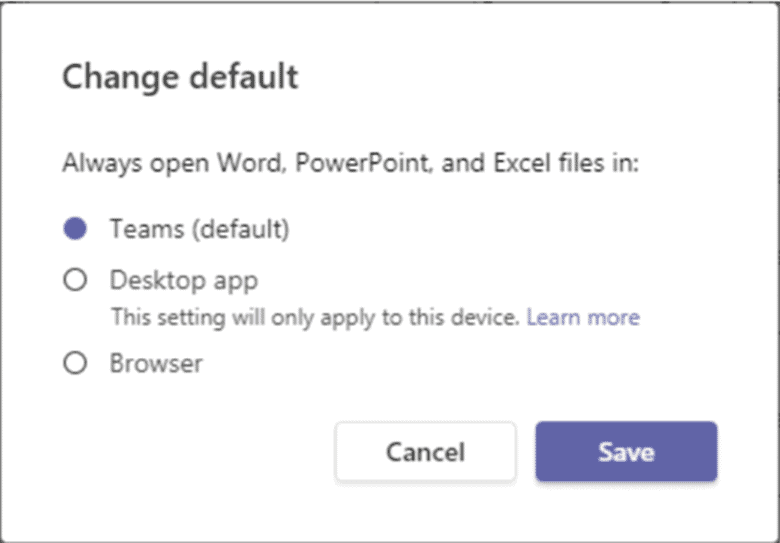 Power Platform & Custom Development
Approvals in integrated SharePoint Lists
List users will now be able to create and manage simple approval requests directly within integrated SharePoint Lists.
Additional filters added to the approvals list
The approval list within the personal app will include added filters to filter your approval list, such as keyword search and other options such as "Approved".
Management
Frictionless app re-install for users
Users will be able to find the apps they use regularly via app flyouts, and just @mention their favourite bot to start using it seamlessly in a new chat/team. This capability ensures that regularly used apps show up first and that the user doesn't have to install them every time.
Frontline Workers
"Updates app" in Microsoft Teams
Updates in Teams is an out-of-the-box app that enables users to create, submit, and review all their updates, check-ins, and reports in the flow of work. These can be recurring processes that happen on a regular basis, like a weekly update, store opening, or facility inspection. They can also be in-the-moment updates that might be needed at any time, like a shift handoff, maintenance request, or incident report. Updates make it easy for people to manage these all-in-one place. Users can also use the templates in the "Updates app" to get started and configure them for a specific business or team needs. Learn more about Updates and how to get started.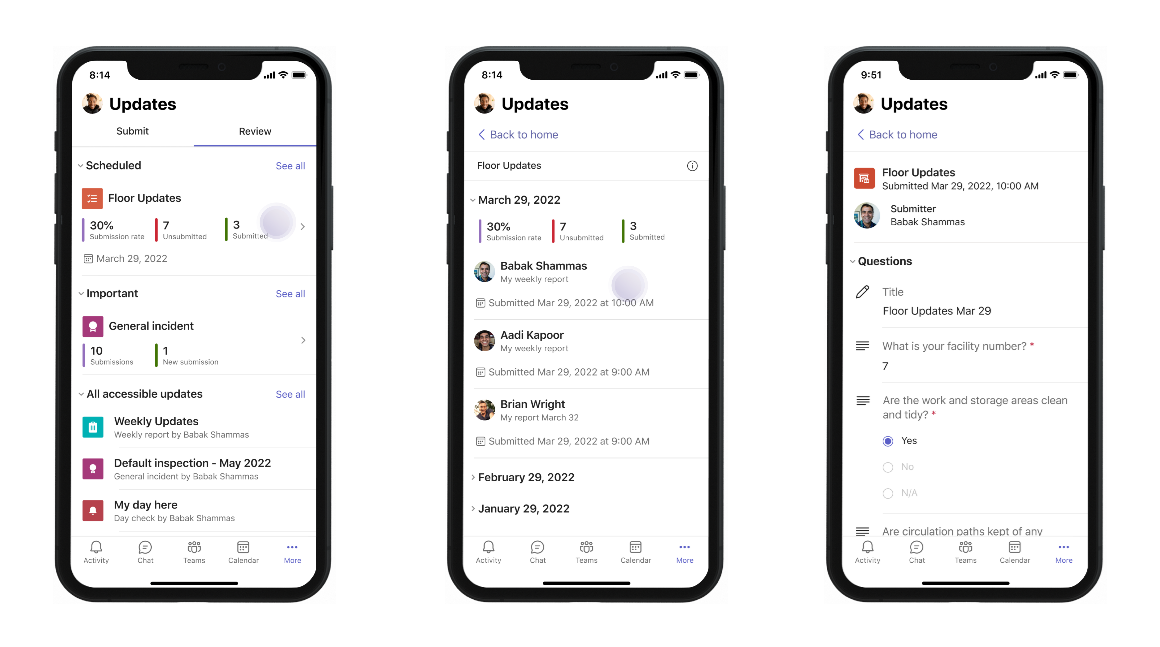 Stay Up To Date With Microsoft Teams – Free Download
Microsoft is constantly adding new and updating existing features to Microsoft Teams.
If you'd like your business to benefit from Microsoft Teams and the added system integrations that can save time and money, download our short 'SuperCharge Microsoft Teams' guide here or contact us for a free 15-minute consultation and find out how we can support your business with Microsoft Teams. Call us on 0800 032 8274 or book a discovery call here.
About Marlin
Marlin is an award-winning, leading provider of Unified Communications & collaboration solutions including voice, data, mobile, video, network security and contact centre technology for businesses of 50 – 5,000 staff.
We have clients across the UK and in Europe and our own, on-premises, 1,000 ft² Technology Suite at our Bath office, where we host regular events and showcase technology solutions for our clients. Contact us for your free comms audit or product demo.
Get the latest tech news & reviews – straight to your inbox
Sign up to receive exclusive business communications, tech content, new tech launches, tips, articles and more.