Investing in state-of-the-art meeting room technology is a pivotal decision for any organisation. In this regard, Logitech devices have emerged as one of the preferred choices for Zoom Rooms. Logitech offers a diverse range of Zoom-compatible solutions tailored for small, medium, and large meeting spaces. With built-in Zoom support, streamlined cable management, and no requirement for additional PCs or Macs, it's no surprise that Logitech has become synonymous with efficient and effective meetings.
In this comprehensive article, we'll delve into five compelling reasons why Logitech devices for Zoom Rooms are an excellent choice and explore how they can transform your organisation's approach to communication.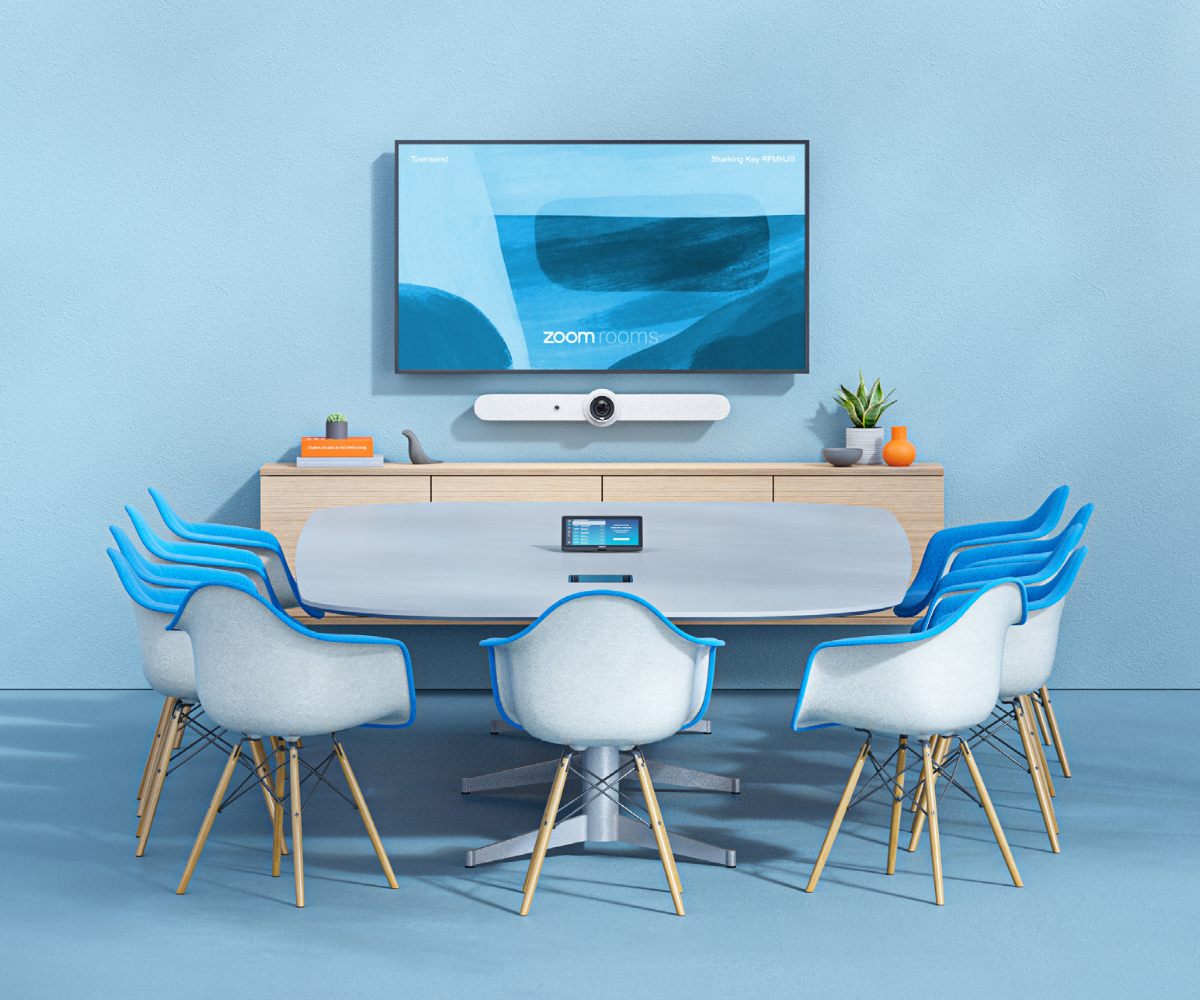 1. Purpose-Built for Zoom: Unmatched Quality and Integration
Logitech devices for Zoom Rooms are the result of a close collaboration with Zoom engineers. These devices are engineered to be enterprise-grade video conferencing appliances, purpose-built to deliver outstanding HD video and crystal-clear audio quality. What does this mean for your organisation? It means every participant, regardless of their location, experiences meetings on an equitable footing, with no compromise on quality.
Logitech's commitment to delivering a seamless native Zoom Room experience is second to none. When you choose Logitech, you're choosing a product that is tightly integrated with the exceptional quality that Logitech technology is renowned for. From video clarity that captures every detail to audio that ensures everyone's voice is heard, Logitech devices make your meetings more immersive and engaging.
2. Simplified Installation: Reduce Downtime, Increase Productivity
One of the most significant pain points in adopting new technology is the installation process. Complex setups with numerous components and cables can lead to unnecessary downtime and frustration. This is where Logitech devices shine. They are designed with simplicity at the forefront.
Logitech devices for Zoom Rooms come with fewer components, cables, and connections, making the setup process faster and more secure than many other video conferencing solutions. With Logitech, you get complete turnkey solutions that are praised for their user-friendliness. Your organisation can reduce installation time, leading to more productive meetings and less technical hassle.
3. Effortless Content Sharing with Logitech Tap: Enhancing Collaboration
Effective collaboration is at the heart of successful meetings. Zoom's versatile platform enables seamless content sharing and collaboration across various devices and locations. To further enhance this experience, Logitech offers the Logitech Tap.
The Logitech Tap is a dedicated Zoom Rooms controller for video conferencing that comes with flexible connection and mounting options, making it easy to install and use. The Logitech tap touch controller can enhance user experiences by allowing you users to gain control over your meetings and effortlessly share content. Whether you're presenting slides, documents, or diagrams, the Logitech Tap ensures that your content takes centre stage, making your meetings more engaging and productive.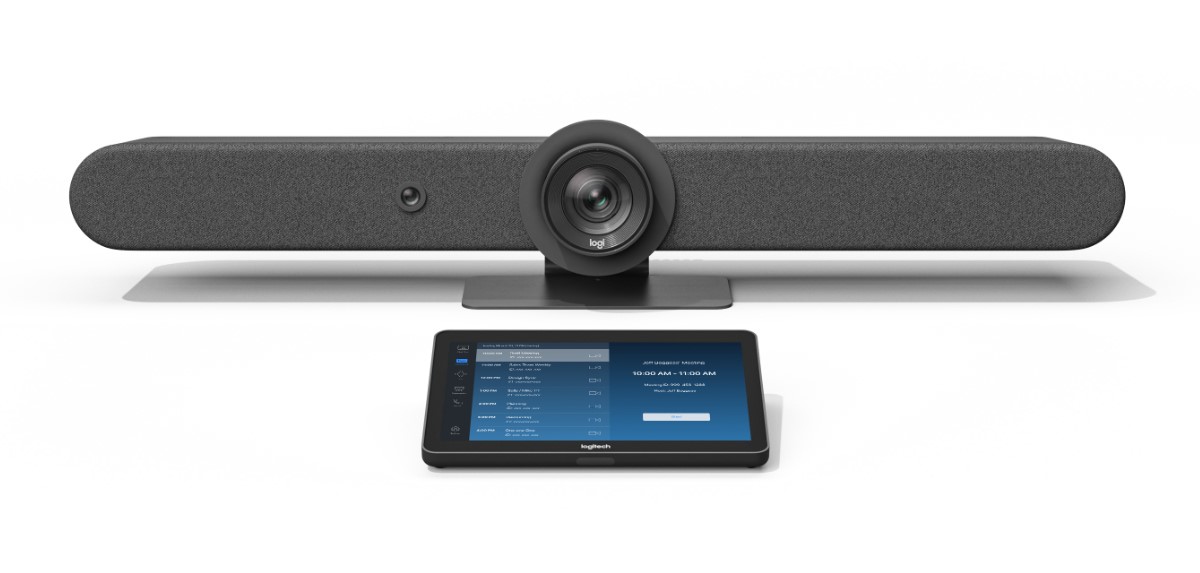 4. Certified and Reliable Deployment: Meeting Room Peace of Mind
When it comes to choosing technology for your organisation's meeting rooms, reliability is non-negotiable. Logitech devices have earned the Zoom certified device status after undergoing rigorous testing by Zoom's certification team. This certification ensures that Logitech systems are not just reliable but also seamlessly compatible with Zoom's platform.
But Marlin Communications go the extra mile. Before deploying these solutions to clients, the team at Marlin Communications tests the equipment within their tech suite. This meticulous testing process ensures that Logitech devices for Zoom Rooms are not just reliable but also meet the highest standards of security and scalability. With Marlin Communications & Logitech, you can rest assured that your meeting spaces are covered end-to-end.
5. Streamlined and Secure Management: Taking Control of Your Devices
Managing meeting room technology should be simple and secure. Logitech devices for Zoom Rooms provide exactly that. You can easily handle Logitech firmware updates and Zoom Rooms software updates directly from the Zoom web portal. This means you can manage your devices from virtually anywhere, making maintenance a breeze.
Logitech also offers built-in auto-pairing and provisioning from the Zoom portal. This simplifies the deployment process, reducing the burden on your IT team and ensuring that your technology is always up-to-date and secure. Additionally, Logitech provides Logitech Sync, a device management tool that allows your IT team to monitor the status and health of all your Logitech Zoom Room devices with ease.
Elevate Your Meetings with Logitech Devices for Zoom Rooms
In today's fast-paced business environment, efficient and effective meetings are essential. Logitech devices for Zoom Rooms are designed to take your meetings to the next level. They offer unmatched quality, ease of installation, seamless collaboration, reliability, and streamlined management.
If you're ready to transform your organisation's meetings and make them more productive and engaging, consider Logitech devices for Zoom Rooms. To explore how Logitech and Zoom can support your business's communication needs, visit our Logitech partner page or reach out to us for a free 15-minute consultation by booking a discovery call here or calling 0800 032 8274. It's time to elevate your meetings with Logitech, where technology meets productivity.
About Marlin Communications
Marlin Communications is an award-winning, leading provider of Unified Communications & Collaboration solutions including voice, data, mobile, video, network security and contact centre technology for businesses of 50 – 5,000 staff.
We have clients across the UK and in Europe and our own, on-premises, 1,000 ft² Technology Suite at our Bath office, where we host regular events and showcase technology solutions for our clients. Contact us for your free comms audit or product demo.
Get the latest tech news & reviews – straight to your inbox
Sign up to receive exclusive business communications, tech content, new tech launches, tips, articles and more.