In this article, we explore the key factors that organisations should consider when they adopt Microsoft Teams Phone as their communication solution. From evaluating system reliability and telephony choices to navigating administrative tools and addressing international considerations, this extensive guide aims to help businesses make well-informed decisions and harness the full potential of Microsoft Teams Phone to meet their communication needs.
What Happens When Microsoft Teams Goes Down?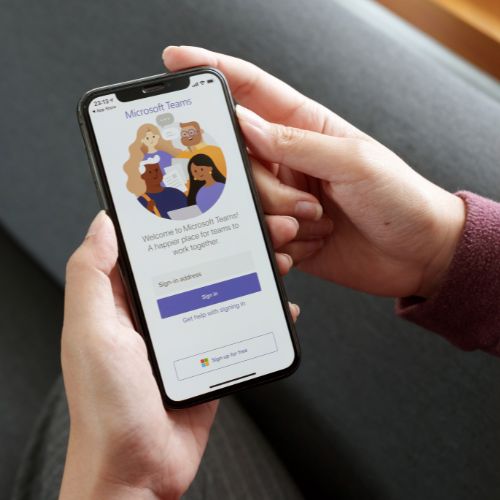 When Microsoft Teams Phone experiences disruptions, the impact largely hinges on the level of control over the service. If Microsoft maintains full control or the operator retains control, users' options in the event of an outage are limited. However, when Microsoft Teams Phone operates on top of an underlying telecoms platform, which serves as the infrastructure supporting Teams, there is a safety net in place.
In such cases, even if Microsoft Teams experiences an interruption, users can still rely on the backup telecoms platform. This dual-layer approach provides organisations with a high degree of reliability, often exceeding the coveted 99.99% uptime, which is crucial for businesses seeking dependable communication services.
Choosing Between Microsoft Calling Plans, Operator Connect, and Direct Routing
In the realm of Microsoft Teams' telephony options, there are three primary choices:
Direct Routing
Direct Routing stands out as the preferred choice due to its extensive global reach, versatility in integrating additional systems and services, and seamless integration with existing phone systems, including legacy environments. This approach relies on session border controllers placed in Azure or on the customer's site for enhanced flexibility.
Operator Connect
Operator Connect is another viable option for Microsoft Teams Phone, allowing service providers to link their SIP trunk services directly to Teams, simplifying voice call enablement and offering various additional services, such as network-level call recording.
Microsoft Calling Plans
Microsoft's own calling plans for Microsoft Teams Phone,  are often seen as relatively expensive and somewhat restrictive in terms of functionality. Some customers have reported difficulties in obtaining specific area codes and numbers due to tariff limitations. Consequently, they are less frequently chosen as the primary telephony solution.
An ideal solution comes from the ability to mix and match these options to meet specific needs. For instance, organisations may opt for Direct Routing as their primary choice while supplementing it with Operator Connect or Microsoft Calling Plans as needed, depending on regional requirements and usage scenarios. This flexibility allows businesses to tailor their telephony solutions to their unique communication needs.
The Role of PowerShell Scripting in Microsoft Teams Phone Administration
When it comes to administrative tasks within Microsoft Teams, users have a range of functions at their disposal. These include managing user details and groups through the Team's Admin Centre, as well as handling elements like IVRs and attendance settings, especially when using Microsoft calling plans. However, for more complex operations for Microsoft Teams Phone, such as implementing direct routing, allocating DDI numbers, configuring cues, and dealing with broader system settings, particularly in larger organisations, a higher degree of control becomes essential.
PowerShell emerges as a powerful tool within the Microsoft 365 environment to achieve this. In practical terms, this means that organisations often turn to skilled professionals, such as engineers, to leverage PowerShell for enhanced system control. While routine tasks like changing user names and standard details can be managed without PowerShell, it becomes indispensable when seeking advanced functionality similar to traditional telephone systems. Thus, PowerShell plays a pivotal role in enabling these capabilities within Microsoft Teams and Microsoft 365.
Considerations for International Calling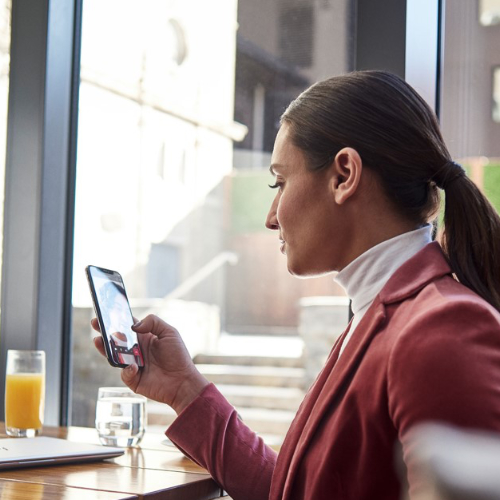 For organisations that have international calling requirements, it is crucial to consider a number of factors. First and foremost, one must determine which countries Microsoft's calling plans cover in comparison to Operator Connect and Direct Routing.
In terms of versatility, Direct Routing for Microsoft Teams Phone often emerges as the preferred choice, primarily due to its compatibility with a wide range of carriers. Regardless of the carrier being international or local, a session border controller facilitates the seamless integration of SIP trunks. However, it's important to acknowledge that some countries impose restrictions, such as national firewalls, which may limit communication options.
Microsoft's international presence extends to approximately 30 to 40 destinations, offering number supply and porting services. Operator Connect follows a similar pattern, contingent on Microsoft's reach into these international locations. Additionally, when considering international telephony, factors like call recording regulations come into play.
For instance, the United States has varying call recording laws from state to state, while countries like Germany prioritise data protection and sovereignty, often surpassing GDPR standards. The United Kingdom faces its own challenges related to call recording. Therefore, it is essential for businesses operating internationally to thoroughly comprehend and comply with the intricate web of legal and regulatory considerations, even if their international presence is relatively modest.
Exploring Call Recording Options
Businesses have a diverse range of choices when it comes to call recording for Microsoft Teams Phone. Within Microsoft Teams, one can easily initiate native call recording as long as they assume the role of the call's host. However, this method is primarily ad hoc in nature, recording conversations directly within the Teams environment.
For more comprehensive call recording needs, several factors come into play. Organisations must consider whether encryption is necessary and whether any regulatory compliance requirements, such as PCI compliance, need to be met. Moreover, the retention period for recorded calls becomes a pivotal consideration, with options ranging from three months to as long as a decade. Backup solutions for these recordings are also a vital aspect to contemplate. In the midst of evaluating these various aspects and questions, the ultimate choice of call recording solution is significantly influenced, along with the associated costs.
Ready to Implement Microsoft Teams Phone and Maximise Your Investment?
If you're ready to explore Microsoft Teams Phone or already have implemented it in your business, Marlin Communications can help your businesses maximise the investment.
Our extensive partnerships and our vendor-agnostic nature means that we can find the right solutions for your business, help you save money and ensure you're business is making the best of your investment in Microsoft Teams Phone.
Contact us today on 0800 032 8274, email [email protected] or book a discovery call here.
About Marlin Communications
Marlin Communications is an award-winning, leading provider of Unified Communications & collaboration solutions including voice, data, mobile, video, network security and contact centre technology for businesses of 50 – 5,000 staff.
We have clients across the UK and in Europe and our own, on-premises, 1,000 ft² Technology Suite at our Bath office, where we host regular events and showcase technology solutions for our clients. Contact us for your free comms audit or product demo.
Get the latest tech news & reviews – straight to your inbox
Sign up to receive exclusive business communications, tech content, new tech launches, tips, articles and more.